Let's Bali...(Part 5: Lepak Nusa Dua...nak balik dah...)
Day 5 was our last day in Bali...Sekejap aja dah nak balik...We had no specific plan today except relaxing at the hotel and ronda2 Nusa Dua. Our flight back to KL was sceduled at 9, so we had ample time to still enjoyed the day. The hotel management was kind enough to let us checked out at 4pm without any extra cost... So, the children had more time to swim at the huge swimming pool . The pool at Courtyard is big but since there were a lot of trees nearby, so the workers need to maintain the falling leaves all the time which they definitely couldn't control. I noticed this new hotel still undergone a renovation of its other wing...So, u could imagine the noise from the drills filling in the air, but they managed to keep it at a minimal level. I think, they were constructing the kids club at another separate building. More photos of ours at Courtyard by Marriott, pls
click here.
The pool
After checked out, we took photos at the hotel...
Then, we walked to Nusa Dua Beach. The weather was so fine, we wouldn't mine walking...Kalu kat KL berjalan camtu, mau peloh sebakol... Nusa Dua area is so nice..ada tempat untuk pedestrian jalan, so, kita akan rasa selamat...Di Nusa Dua ni ada banyak hotel aja...X ada apa2 sangat kat sini...macam kawasan perumahan tp bezanya ia bukan rumah tp hotel..Hyatt, Novotel, semua kat sini... kira mcm private sikitla tempat ni kalu nak banding ngan Kuta. Jom layan gambar...
On the way to Nusa Dua Beach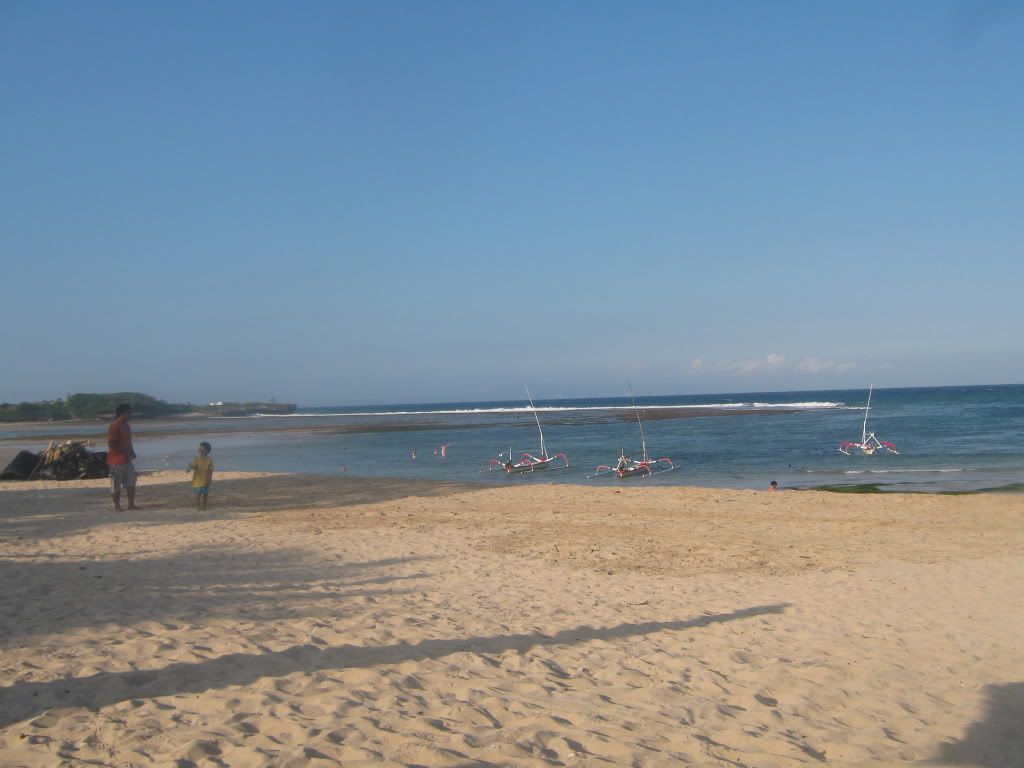 Pantai Nusa Dua...Ramai Australian surfing kat sini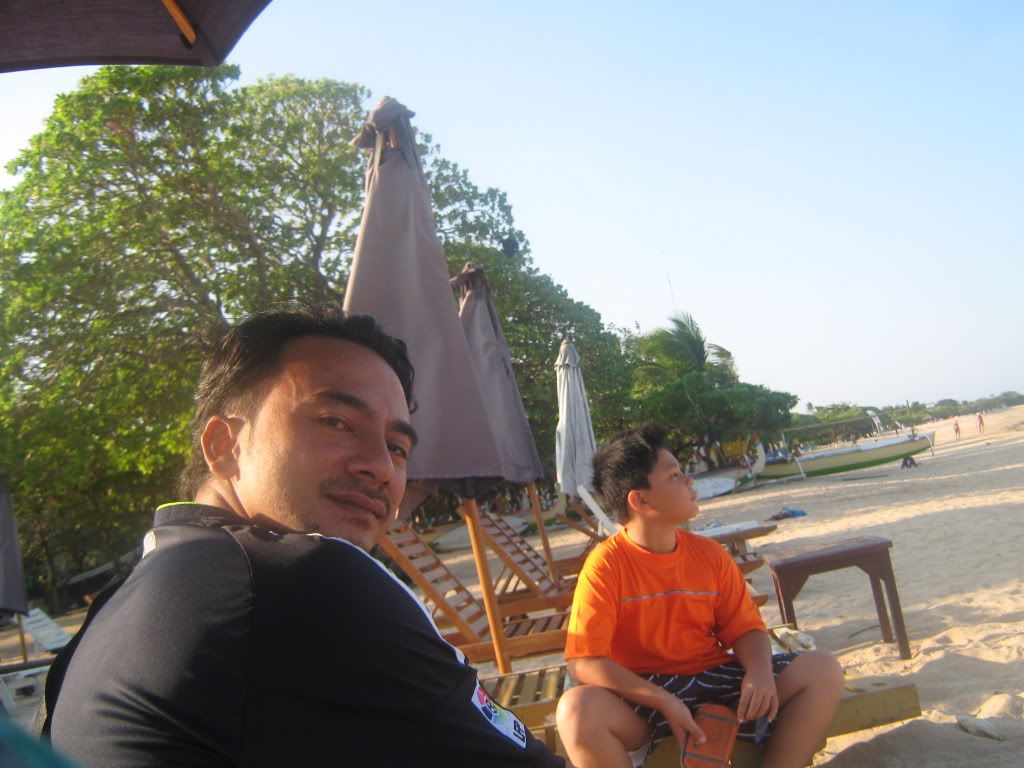 Relax...relax..lepas makan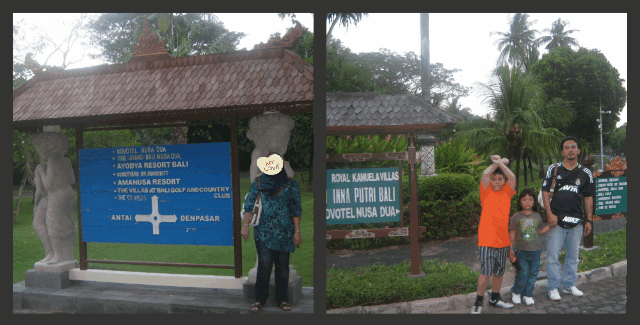 Sightseeing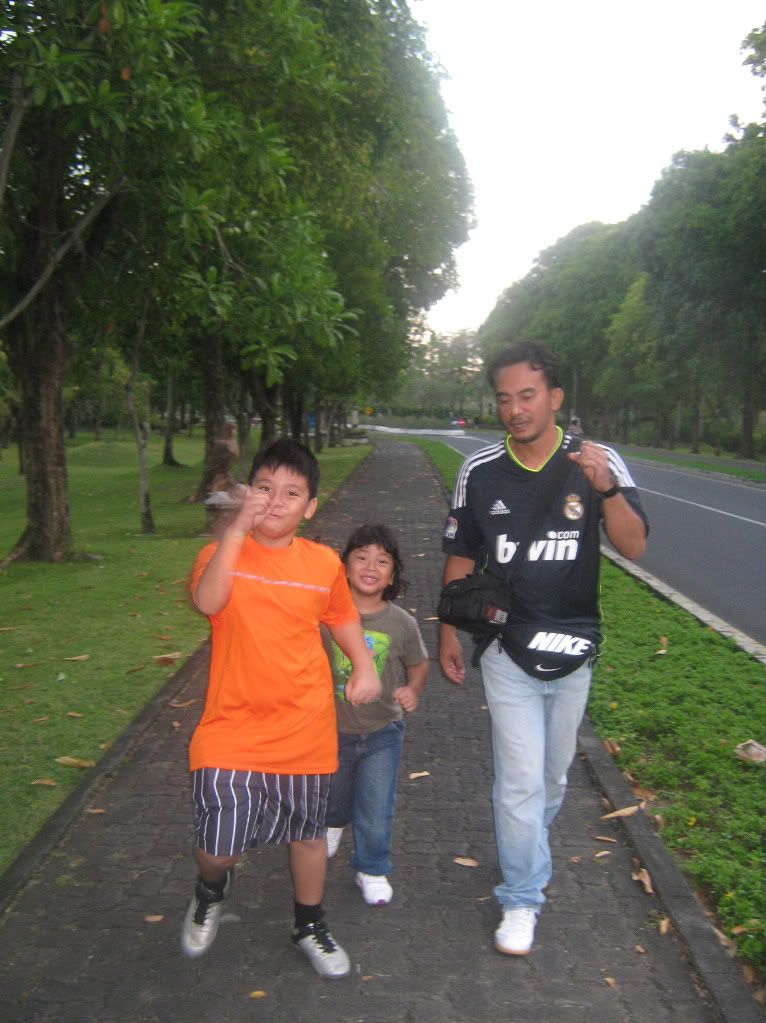 Jogging plak...
Dekat Nusa Dua ni ada satu toko membeli belah, Bali Collection...harganya lebih mahal dari kedai2 biasa tp lebih berkualiti. For example, i bought t-shirts at local stall and it seemed that the color faded when i washed but t-shirts bought here were more quality..x turun kaler pon... The place is more like FO..a lot of branded items sold here. I'm not sure whether they are cheap or not since i didn't check the outlets out. Just jalan2 saja...
Pewter
Pelbagai souvenir djual disini..tp harga 'up' sketla...
Sampai airport Faris diserang demam..i just threw away all the medicines at Courtyard, then only this boy wanted them...so, i had to tawaf all over Ngurah Rai airport to buy panadol syrup.. mana nak ada...panadol biasa aja ada..so, this was the 1st time Faris had to swallow a panadol.... sampai skrg dah pandai dah makan ubat pil..he..he...Lepas selesai misi membeli ubat, while waiting for the flight, i went to buy parfum..murah bangat! Less than rm100 for 100ml..dah lupa plak jenama..jenama glamer la...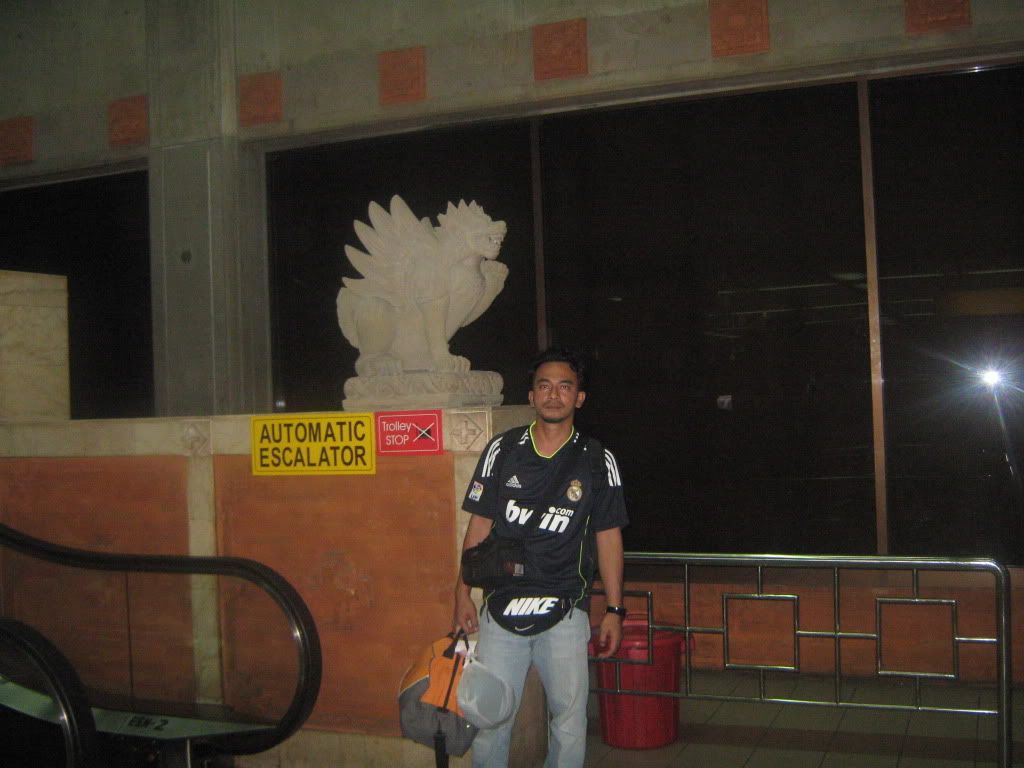 Bye Bye Bali...
Alhamdulillah flight tak delay..we arrived on time...Oh ya, bagi yg 1st time ke Indon, Bali jugak mengenakan charge bayaran aiport tax yang terpaksa kitabayar waktu kat imigrasion...150k satu kepala..in idr..i have no idea whether they accept other currency or not...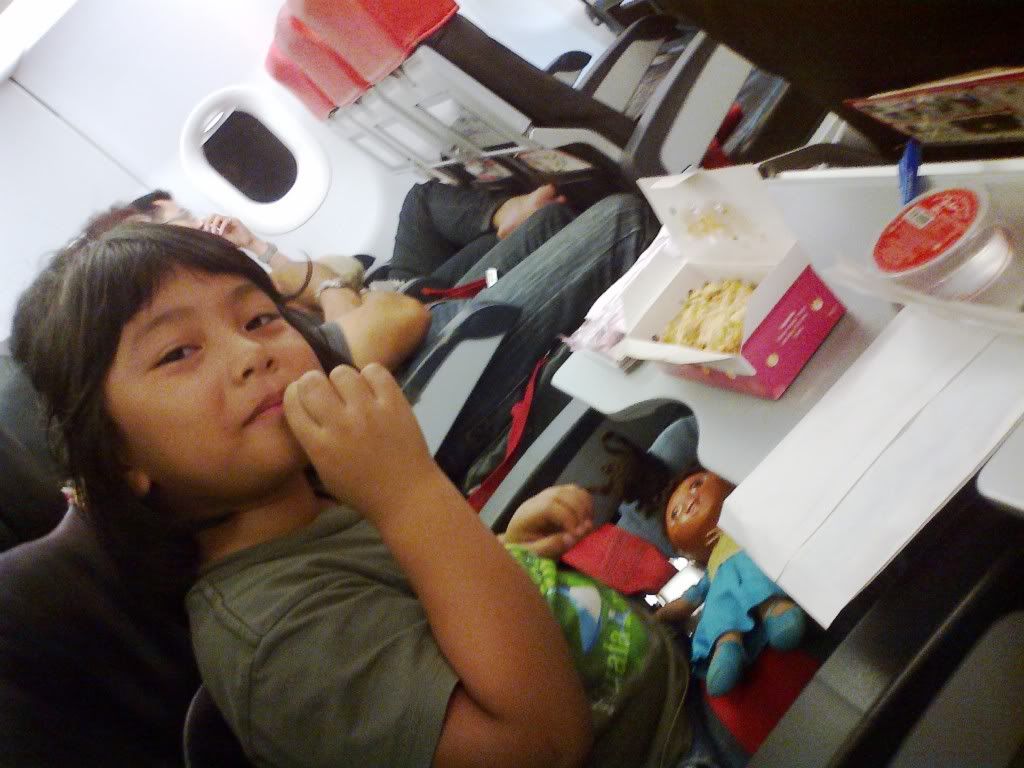 Farah eating with Dora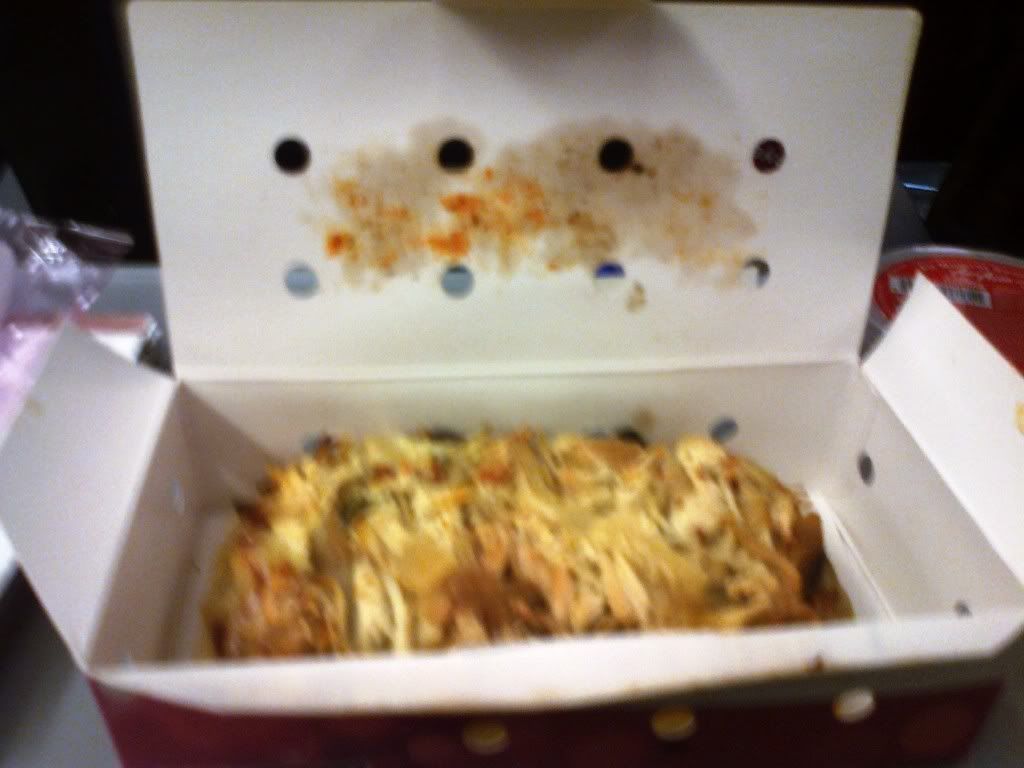 Farah's meal...nyummy pizza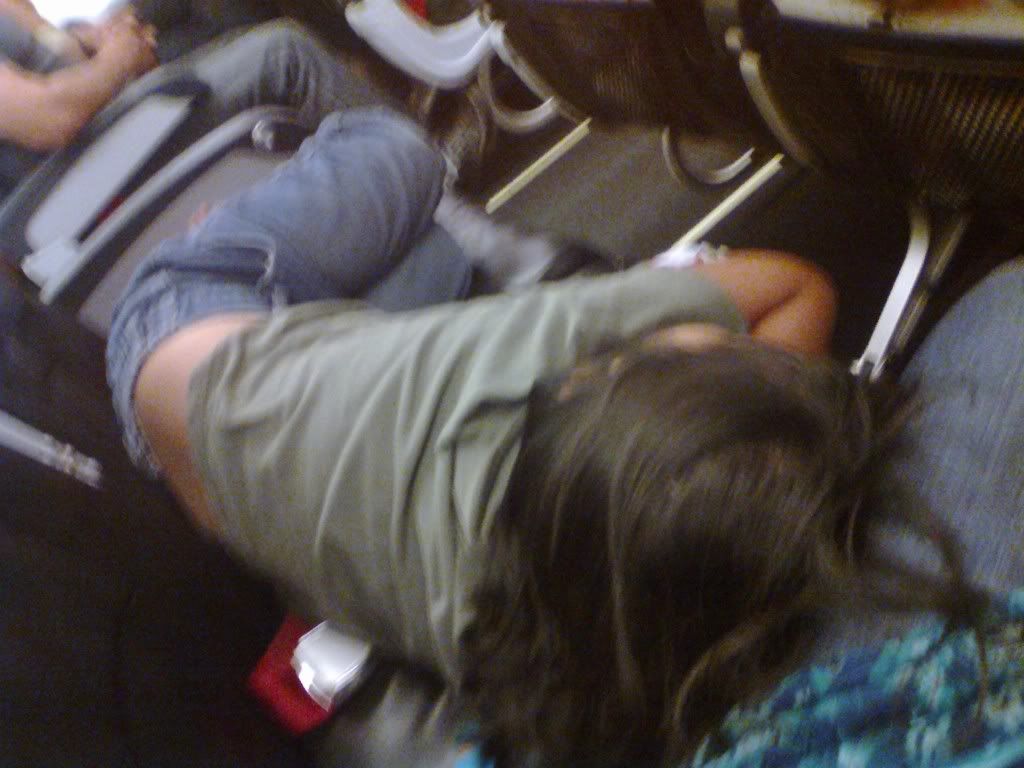 At last, the girl surrendered! After 5 days of running n
playing non stop...
Overall, Bali was a blast! No wonder people keep coming back again and again and again. But for me, once is enough...lebih baik target p pulau2 ternama lain plak seperti Hawaii ka, tasmania ka.. kan..kan..kan..Alrite, till we meet again...Babai Bali...
Signed out...